DOC'S NURSING JOBS, INC
Temporary Nursing Employment Agency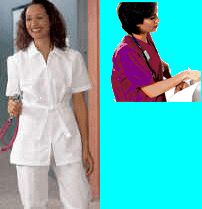 Now serving the Washington, DC Metropolitan Area
Services will be expanding soon throughout the U.S.
Application Requirements
Our Nursing Agency has many advantages for nurses, for example, flexibility and variety of jobs. Therefore, our nurses are independent which means that they should be capable of managing their time to balance work and relaxation time. &nbsp We also like for our nurses to feel free to inform us of their plans. In addition, our nurses are expected to be reliable and honor their accepted shifts.
We accept all levels of nursing:
Nurses:
Registered Nurse (RN)
Licensed Practical Nurse (LPN)
Certified Nurses Aide (CNA)
Services provided at the following:

-Hospitals
-Nursing Homes
-Homes (private duties)
We test and check certification of our nurses before they are assigned to work in any health care facility.
We provide job addresses, direction and details of public transportation. &nbsp However, our nurses should invest in a street directory.
We encourage our nurses to freely share any difficulties they experience at the job that they were assigned to do. &nbsp We will honor request for exemption at any particular location, but this may affect the number of shifts that will be provided to you.
Arrangements can be made for direct deposit of nurses pay into their bank account if needed.
For Questions, interested nurses, employees, please contact us.
doc@medicaltransportandnursing.com
---
You are visitor #


Current Weather For Washington, DC!

Director's published medical papers
Click and type Oriji and return