DOC'S NURSING JOBS, INC
Temporary Nursing Employment Agency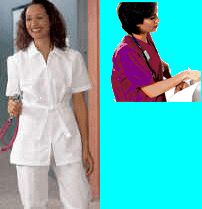 Now serving the Washington, DC Metropolitan Area
Services will be expanding soon throughout the U.S.

Doc's Nursing Employment Agency provides high quality and reliable nurse staffing services. &nbsp We provide certified professional nurses to hospitals, nursing homes, and private homes to east the day to day operations in medical and healthcare facilities. &nbsp We also ensure that our work is done efficiently and professionally to promote satisfaction among our staff as well as within the healthcare environment.

All Levels of Nurses are Welcomed:
- Registered Nurses (RN)
- Licensed Practical Nurses (LPN)
- Certified Nurse's Aid (CNA)
Quality Assured:
- We administer adequate testing and check certification before nurses are
placed on assignment.

- Doc's personnel are always available to provide direction, motivation,
and reinforce a positive working attitude in the nursing staff.

- Competitive wages and fees for position in the marketplace.

- Computerized day to day operations with manual audits to ensure
accurate records.
Doc's Nursing Jobs is an equal opportunity employer.
doc@medicaltransportandnursing.com
---
You are visitor #


Current Weather For Washington, DC!

Director's published medical papers
Click and type Oriji and return