DOC'S NURSING JOBS, INC
Home Health Care Services/Residential Service Agency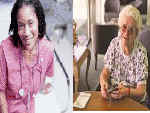 Now serving the Entire State of Maryland & Washington, DC Metropolitan Area
Services will be expanding soon throughout the U.S.
Doc's Nursing Jobs, Inc provides care for the Pediatrics and Geriatrics
Doc's Residential Service Agency provides high quality and reliable nurse services. We provide licensed and certified professional nurses as needed, within the home care setting.
Encouraging and facilitating client feedback. Striving to build relationships and maintain customer satisfaction. Promoting your recovery and independence within the comfort of the home setting.
Skilled Professional and Paraprofessional Residential Service Agency services include:


Nursing care provided by a Registered nurse (RN) & a licensed practical nurse (LPN):
Intravenous or intra-muscular injections
Tube feeding
Tracheostomy care
Ventilator monitor
Insertion and sterile irrigation of catheters
Wound Care
Colostomy Care
Certified Nursing Assistant & Residential Health Aides:
Bathing, shampoo, skin care/nail care, oral hygiene and dressing
Assist with ambulation and transfers
Meal preparation/feeding, laundry and light housekeeping
Reading and recording temperature, pulse, respiration and blood pressure.
DOC'S NURSING JOBS, INC/ PERSONAL CARE SERVICES
I. Bathing & Dressing
II. Medication Management
III. Meal Planning & Preparation
IV. Hourly & Live- in Certified/Geriatric Nursing Aides
V. Supervision Transportation
VI. Transportation

DOC'S NURSING JOBS, INC is insured and bonded. In addition, our incorporation is licensed and regulated by the Department of Health and Mental Hygiene in accordance with the state and federal regulation.
Method of Payment:
Please Call for Rates
(301) 540 8444 PHONE NUMBER
(240) 848 3161 PHONE NUMBER
(707) 222 3649 FAX NUMBER
WE ACCEPT MEDICAID, INSURANCE & PRIVATE PAY ETC.


WE ACCEPT MARYLAND MEDICAID LIVING @ HOME WAIVER
WE ACCEPT MARYLAND MEDICAID PEDIATRICS & GERIATRICS WAIVER
Doc's Nursing Employment Agency/ Home Health Care Services philosophy is to ensure the best possible service for our patients and their families in friendly, home like surroundings.
Doc's Nursing Employment Agency/ Home Health Care Services are delivered by friendly and experienced professionals who enjoy caring for you.
Our Mission
Our Clients are served with the utmost respect and consideration. Our patients have invested their trust in us and we honor this relationship by protecting their privacy and directing all our expertise at their disposal.
Employees
We consider our employees to be the backbone of the corporation and their happiness is important to us. We respect their skills and value their loyalty. We provide equal opportunity to all and reward each one according to their ability and performance.
Our Community
We will be good corporate citizens by donating time and funds to the local charities.
Our Future
We will continue to work hard to earn the confidence of our clients and their families and the respect of the medical community. This will be the foundation that we will build our future.
Offer
We offer professional services ranging from nursing and personal care to companionship, household management, shopping and meal preparation.
We are available Monday through Sunday from 6:00 a.m. to 6:00 a.m. - 24 hrs a day.
Rate structure for Home Health Care Services:
Home Health Care Certified/Geriatrics Nursing Aide & Home Health Aide Services Fees – Start From $8.95 per hr
Live-in & 24 hrs care can be negotiated
Additional fee will be charged for Skilled Nursing
doc@medicaltransportandnursing.com
Want a job with Doc? Click Here!
---
You are visitor #


Current Weather For Washington, DC!

Director's published medical papers
Click and type Oriji and return